HOME | Telescope Making Workshops | Exploring the Sky | Contact Info | Star Dust Archive | Links
National Capital Astronomers
About NCA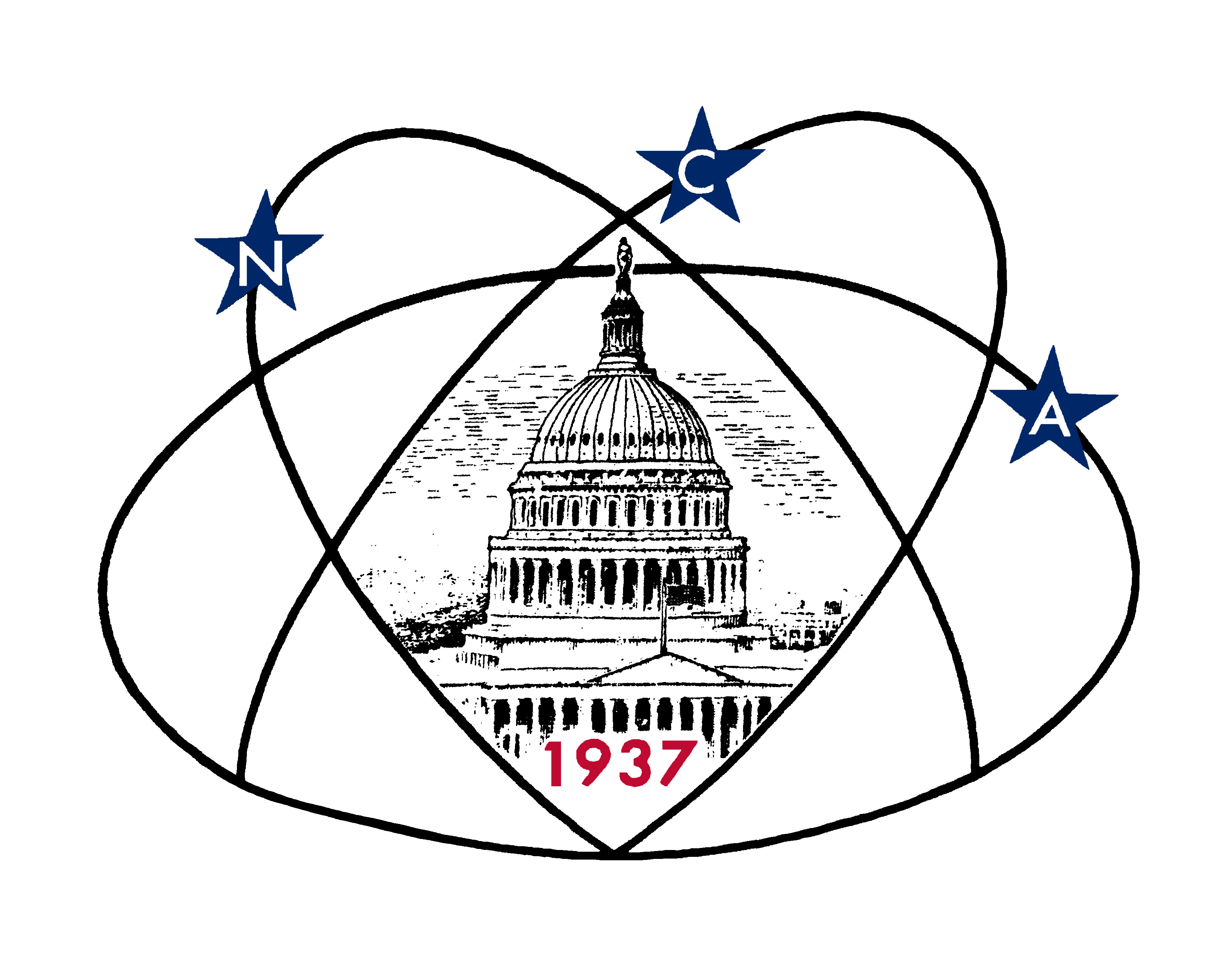 Serving science and society since 1937. The National Capital Astronomers (NCA) is a non-profit, membership supported, volunteer run, public service corporation dedicated to advancing space technology, astronomy, and related sciences through information, participation, and inspiration, via research, lectures and presentations, publications, expeditions, tours, public interpretation, and education. NCA is the astronomy affiliate of the Washington Academy of Sciences. We are also members of the Astronomical League, in fact NCA members helped form the Astronomical League a long time ago.

NCA has for many years published a monthly newsletter called Star Dust that is available for members. Besides announcement of coming NCA meetings and a calendar of monthly events Star Dust contains reviews of past meeting and articles on current astronomical events.

NCA is a very unusual astronomy organization. All are welcome to join. Everyone who looks up to the sky with wonder is an astronomer and welcomed by NCA. You do not have to own a telescope, but if you do own one that is fine, too. You do not have to be deeply knowledgeable in astronomy , but if you are knowledgeable in astronomy that is fine, too. You do not have to have a degree, but if you do that is fine, too. WE ARE THE MOST DIVERSE local ASTRONOMY CLUB anywhere. Come to our meetings and you will find this out. WE REALLY MEAN THIS!
Our Meetings
Monthly Meetings with Educational Presentations are Free and Open to the Public
NCA has regular monthly meetings September through June on the second Saturday of the month.
Public transportation: Directions/maps to the UMD Observatory
Inclement weather: In case of severe weather (tornado/snow/impassable roads), a notice will be placed on the Observatory Website on the day of the meeting. (Be sure to refresh/reload the page to make sure you are seeing an updated page.)
Meeting Schedule for 2015-2016
Sep 12, 2015: Margaret McAdam (UMD), Aqueous Alteration on Asteroids: Linking the mineralogy and spectroscopy of primitive carbonaceous meteorites
Oct 10, 2015: Timothy Stubbs (GSFC), Meteor Showers Affect the Moon's Atmosphere
Nov 14, 2015: Sergio Dieterich (Carnegie DTM), Red and Brown Dwarfs
Dec 12, 2015: Hiroya Yamaguchi (UMd, GSFC), What Produced Supernova 3C 397?
Jan 09, 2016: Dean Howarth and Abigail Fine, William and Caroline Herschel, Astronomers: an Historical Re-enactment
Feb 13, 2016: ??? (??), title
Mar 12, 2016: ??? (??), title
Apr 09, 2016: ??? (??), title
May 14, 2016: ??? (??), title
Jun 11, 2016: Science Fair Winners presentation(s), Elections, Astro-Photos!
Most meetings will be held at the University of Maryland Astronomical Observatory in College Park, Maryland.
Next Meeting Date: Saturday, 12 September, 2015
7:30 pm at the University of Maryland Observatory on Metzerott Road.
Aqueous Alteration on Asteroids: Linking the mineralogy and spectroscopy of primitive carbonaceous meteorites
Speaker: Margaret McAdam
Abstract: Some primitive carbonaceous meteorites have interacted (sometimes extensively) with liquid water on their parent bodies soon after they formed. Water reacting with the initially dry materials produced phyllosilicates, which we are able to detect by Earth-based spectroscopy. The variability in the observed distribution of phyllosilicates probably reflects the uneven distribution of water in the early Solar System.

We have made laboratory measurements of the spectra and mineralogy of a large suite of carbonaceous meteorites, including samples from five different groups of carbonaceous meteorites. Meteorites from these groups display a wide range of initially accreted water ice, as well as of other initial materials. The degree of alteration (amount of phyllosilicates and/or amorphous material) in the meteorites are found to correlate with mid-infrared (MIR) vibrational features in their spectra, but are not strongly correlated with the visible/near-infrared features in their spectra. These results have been applied to the spectra of asteroids, in an effort to quantify and map the amount of water in small bodies in the asteroid belt.
Bio: Maggie McAdam is currently a PhD candidate at the University of Maryland. She completed a M.S. degree in astronomy at UMD (2013) and graduated from Mount Holyoke College with honors, in 2010, with a double major in astronomy and physics. Maggie studies the composition of meteorites and asteroids using near- and mid-infrared spectroscopy. As part of her PhD thesis research she has used the Stratospheric Observatory for Infrared Astronomy (SOFIA) to study main belt asteroids, and she recently had the opportunity to fly with the telescope out of Palmdale CA. In addition to having a passion for science, she also works on equality issues in science, including teaching-as-research projects in the classroom, and campus wide projects. She also works to inspire the next generation of planetary scientists by participating in outreach events, such as the New England Air Museum's annual Space Expo.
Weather-permitting, there will be observing through the telescopes after the meeting for members and guests.



Join Us for Dinner Before the Meeting
Telescope-Making and Mirror-Grinding
Telescope-making and mirror-making classes with Guy Brandenburg at the Chevy Chase Community Center, at the intersection of McKinley Street and Connecticut Avenue, NW, a few blocks inside the DC boundary, on the northeast corner of the intersection, in the basement (wood shop), on Fridays, from 6:30 to 9:30 PM. For information visit Guy's Website To contact Guy, use this phone #: 202-262-4274 or Email Guy.
Come See the Stars at Exploring the Sky 2015!
Exploring the Sky is an informal program that for over sixty years has offered monthly opportunities for anyone in the Washington area to see the stars and planets through telescopes from a location within the District of Columbia.
Sessions are held in Rock Creek Park once each month on a Saturday night from April through November, starting shortly after sunset. We meet in the field just south of the intersection of Military and Glover Roads NW, near the Nature Center. A parking lot is located next to the field.
Beginners (including children) and experienced stargazers are all welcome-and it's free!
Questions? Call the Nature center at (202) 895-6070 or check: Exploring the Sky @ Rock Creek.
| | | |
| --- | --- | --- |
| Date | Time | Targets of Interest |
| 18 Apr | 8:30pm | new moon |
| 23 May | 9:00pm | 5-day moon |
| 6 Jun | 9:00pm | no moon |
| 11 Jul | 9:00pm | no moon |
| 15 Aug | 8:30pm | 1-day moon |
| 5 Sep | 8:00pm | no moon |
| 17 Oct | 7:30pm | 4-day moon |
| 07 Nov | 7:00pm | no moon |
Exploring the Sky is a presentation of the National Park Service and National Capital Astronomers.
Star Parties
For NCA information by E-mail or phone
NCA Documents
NCA constitution and by-laws current as of August 28, 2005 they need some changes so we can continue to be a healthy organization.
NCA constitution and by-laws revision as of October 25, 2005 proposal.
HOME | Telescope Making Workshops | Exploring the Sky | Contact Info | Star Dust Archive | Links
Updated by E. Warner on 25 August 2015.